8# Khadi hair growth oil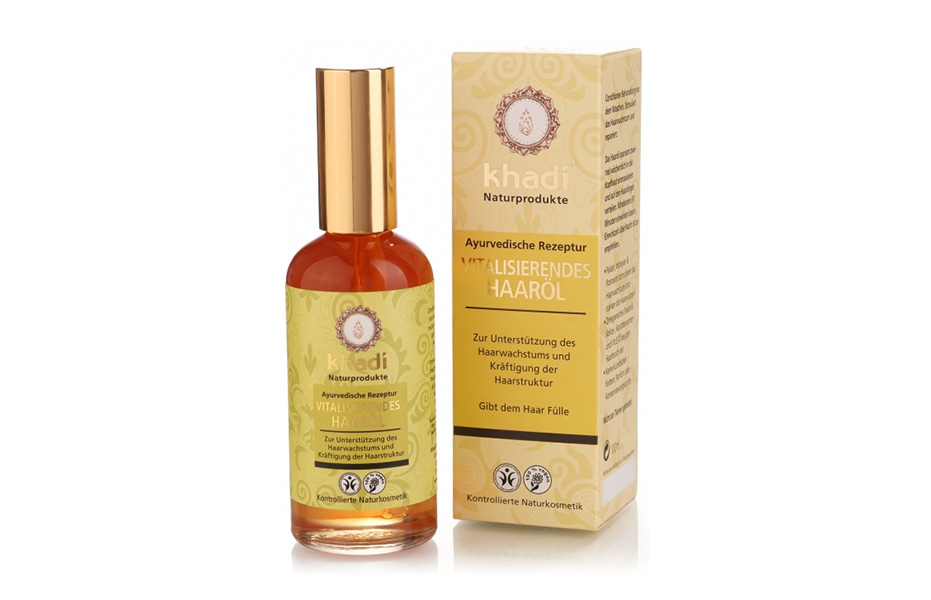 WHO CAN BENEFIT FROM USING THE OIL?
Khadi hair oil is recommended for weakened, falling out and damaged strands. It helps those people who have problems with scalp and used to apply special, often medical, preparations improving hair condition.
WHAT'S THE ACTION OF THE OIL?
Action of Khadi depends on the ingredients it's made from. These nourishing and active substances penetrate deep into strands, moistening, strengthening and making hair elastic again. Moreover, they slow down hair loss, stimulate growth of baby hair and prevent premature greying. Some substances included into Khadi's composition contribute to fighting against dandruff, have antiseptic action along with easing action. Additionally, the substances regenerate damaged hair ends and make strands vulnerable to styling again.
DIRECTONS FOR USE: KHADI
Rub one spoon of Khadi oil into hair and scalp. Wait two hours until all the substances are absorbed fully. Then, wash your hair with a delicate shampoo and blow-dry hair.
If you look for even better results, give your scalp a massage during the procedure. Leave the oil on your hair overnight. Wash your head precisely in the morning.
Remember that the best results will be obtained if you use Khadi oil at least twice a week.
DO YOU KNOW WHERE TO BUY THE OIL?
You can find Khadi hair growth oil in eco-shops and in stores selling oriental products. It's a completely natural cosmetic, therefore it's available in on-line shops selling such products.
Pluses:
stimulates hair growth
strengthens hair bulbs and scalp
provides deep nourishment
contains many natural substances
pipette facilitates each application
Minuses:
available only in eco-shop
recommended for one hair type only
has characteristic, rather unpleasant fragrance
may irritate people with sensitive scalp